Oculoplasty Treatment and Surgery at Trinity
Our Eye Hospital has advanced diagnostic and surgical equipment to provide top-notch Oculoplasty Eye Treatment that enhances facial beauty.
We have the leading Oculoplastic Surgeons to perform highly efficient Plastic Surgeries. Our Specialists have vast experience in diagnosing various conditions and provide Cosmetic Eye Treatment with the assistance of advanced facilities. From diagnosis to surgery, every stage of the Oculoplasty Treatment is discussed with the patient to let them know their prevalent eye condition and the expected outcome.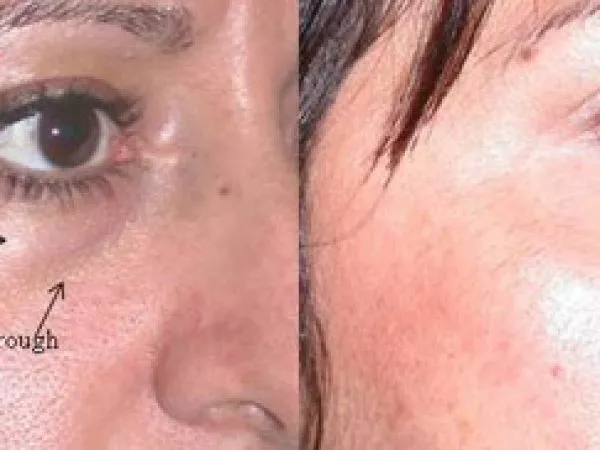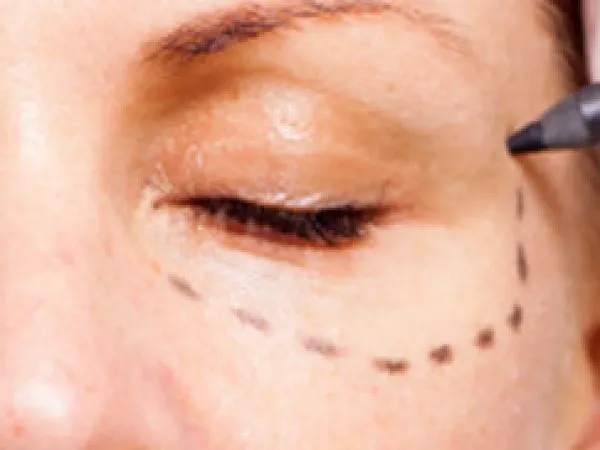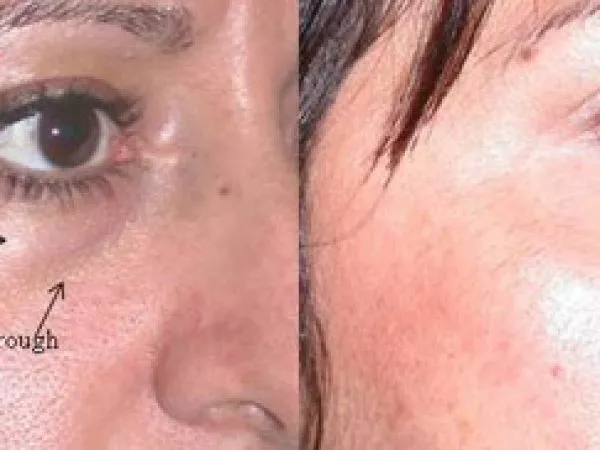 Procedures
We have the best team of surgeons and facilities to perform Plastic Eye Surgery procedures that include reconstruction of droopy eyelids (ptosis surgery), blocked tear duct, epiphora, orbital fractures, tumor resection, eyelid reconstruction, eyelid lift, eyebrow lift, and Botox treatments. Based on the result of the oculoplasty diagnosis, our surgeons recommend the best procedure that helps to rejuvenate the eyes. The treatment journey is defined by its progression.
Eyelid Surgery
With our state-of-the-art oculoplasty surgery infrastructure, we have ranked among the leading service providers in the industry. We practice world-class standard surgical procedures that allow our Oculoplastic Surgeons to perform successful Eyelid Operations. Our qualified doctors have performed various Eyelid Surgeries where the condition varies from mild to severe. Blepharoplasty, Asian blepharoplasty, ptosis, eyelid flaps and grafts, basal cell carcinoma, squamous cell carcinoma, sebaceous cell carcinoma, and malignant melanomas are the Eyelid Operations performed at Trinity using recovery-driven surgery techniques.
FAQ
What Is Oculoplasty?
Oculoplasty — often referred to as ophthalmic plastic surgery and oculoplastic surgery — is surgery related to the eye and its surrounding structures. It also deals with the various diseases of the eyelids and lacrimal system, and is commonly called both an art and science of plastic surgery! Oculoplasty surgery may be performed to improve the eye's functions, comfort and appearance.
What Conditions May Require Oculoplasty?
Also known as oculoplastics, surgical procedures may be conducted for the eye socket, eyelids, tear ducts, and parts of the face. Conditions that may require oculoplasty surgery include:
Ptosis: Also known as blepharoptosis, it is drooping of the upper lid. It could be congenital or appear later in life.
Orbital fractures: Problems in the orbit of the eye or the eye socket may arise when there is a break in one of the bones surrounding the eyeball. This may happen due to an injury when something hits the eye very hard. A fracture may cause double vision and a sunken small appearance of the eye.
Eyelid retraction: Eyelid retraction is the displacement of the upper eyelid superiorly or the lower eyelid inferiorly. It occurs from an increase in retractor force, as well as from scarring or other mechanical forces.
Blepharochalasis: Blepharochalasis or blepharochalasis syndrome is a condition of episodic inflammation of the eyelids, especially seen in younger people. Excess fat may gather above and below the eyelids, causing sagging eyebrows and droopy upper lids. The lower eyelids are usually not affected.
Ocular Tumours: The surgery may be required when there is a tumour in the eye (ocular tumour). Tumours are collections of cells that grow and multiply abnormally and form masses.
Eyelids turning in or out (Entropion/Ectropion): When the eyelid is turned inward (inverted) causing the eyelashes to rub against the eyeball, the condition is called entropion. When the eyelid is turned outward (everted) so that its edge does not touch the eyeball, it is referred to as ectropion.
Socket Reconstruction: This is not a condition per se, but the surgery is done before performing customised ocular prosthesis on a patient. Ocular prosthesis is the process of giving someone a prosthetic eye, or an artificial replacement for an eyeball. A prosthetic eye is a common option for someone who has lost an eye. The surgery involves natural eye removal and ocular implantation.
Who needs Ophthalmic Plastic Surgery/Oculoplasty?
An oculoplasty surgery/treatment may be required if the patient experiences any of the conditions we mentioned above. Additionally, someone with skin cancers of the eyelid, and eyebrow problems may also require the treatment.
Can I know the cost of oculoplasty?
The cost of the procedure varies from state to state and also depends on the condition(s) that need to be treated in the patient. You can consult our experts for more details about the cost.
Who is an Oculoplastic surgeon?
An oculoplastic surgeon is an ophthalmologist who specializes in procedures like oculoplasty. He/she can perform plastic surgery and reconstructive surgery of the periorbital and facial tissues including the eyelids, eyebrows, orbit, lacrimal (tear) system, and more.
What Conditions Does Oculoplasty Treat?
Surgeons can treat medical and structural problems around the eyes and face with an oculoplastic procedure. Situations that doctors can use it for include:
Ptosis (when weak upper eyelids droop)
Excess eyelid skin
Eye tumor
Eye trauma
Entropion or ectropion (this is an option when your eyelids turn in or out, respectively)
Chalazion (eyelid cyst)
What are the Types of Oculoplastic Surgery?
Doctors have several types of oculoplasty as surgical treatment options. Among them:
Chalazion surgery
Droopy eyelid surgery
Surgery to remove bags under the eyes
Surgery for inward/outward-turning eyelids
Eyelid tumor surgery
Chalazion Surgery
This procedure removes chalazions, or eyelid cysts. The surgeon makes a tiny incision in the small lump to drain its contents. Once the inflammation resolves, the lesion on your eyelid can flatten in a few weeks.
Droopy Eyelid Surgery
Do droopy eyelids sometimes make you turn your head to see things that would normally appear within your side view? Ptosis surgery can shorten and tighten the affected eyelid muscle to restore your vision.
Surgery to Fix Bags Under the Eyes
Like droopy eyelids, under-eye puffiness can be unsightly and bothersome. It's an age-related phenomenon that triggers loss of skin elasticity. This can create excess upper or lower eyelid skin. Your surgeon can perform an oculoplastic procedure called blepharoplasty to remove the extra tissue, improving your looks and vision.
Surgery for Inward/Outward-Turning Eyelids
Inward orientation of dropped eyelids may expose your eyes to issues such as light sensitivity, dry eyes and discomfort. Ectropion surgery corrects this problem by restoring your eyelid's proper resting position. Entropion surgery achieves the same by repairing outward-oriented eyelids.
Surgery for Inward/Outward-Turning Eyelids
Inward orientation of dropped eyelids may expose your eyes to issues such as light sensitivity, dry eyes and discomfort. Ectropion surgery corrects this problem by restoring your eyelid's proper resting position. Entropion surgery achieves the same by repairing outward-oriented eyelids.
Eyelid Tumor Surgery
When a cancerous tumor develops on your eyelid, it can adversely impact your vision and overall physical health. A biopsy is the most appropriate solution for an eyelid tumor that hasn't spread all over the eyelid skin. Your eye doctor may recommend Mohs' surgery to remove a larger malignant growth in small fragments.
What determines the eligibility to be a Candidate for Oculoplastic Surgery?
Your overall health and the severity of your cosmetic or medical ocular issue are primary determinants of your eligibility for an oculoplasty. People who may need this procedure include
Children born with ptosis
Adults with bothersome, age-related ptosis or sagging eyelids
Individuals that need facial reconstructive surgery after extensive eyelid surgery
Among the factors that can boost your fitness for oculoplastic procedures
You don't have a medical condition that could increase your postoperative complications risks
You don't use tobacco products
You don't have a severe eye disorder
What are the Outcomes?
Eyelid surgeries are effective qualify-of-life enhancers for many people. For example, removal of bags under the eyes can provide a more youthful look, boosting your self-esteem.
The surgical wound should heal in 10 to 14 days, letting you return to your normal routine.
As with most cosmetic procedures for age-related skin issues, problems like droopy eyelids can recur for some people. It's important to comprehensively discuss your treatment options with your ophthalmologist and establish realistic expectations.
Are there any Side Effects?
Major surgery around your eyes can cause various adverse effects. These include:
Excessive bleeding
Scarring
Eyelid deformity
Brief vision loss
Blood clots
Injury to eye tissue
Infection
Is oculoplastic surgery safe?
Your ophthalmologist will give you eye-numbing medication to ease your experience during surgery. Postoperative complications can occur, so make sure to ask your eye doctor about these issues before having the procedure.
How long does it take to recover from oculoplasty?
Less-invasive oculoplastic procedures have a maximum recovery period of 14 days for most patients. You can go to work after this duration. If an after-surgery complication occurs, recovery can take longer until your doctor brings the underlying issue under control.